Description
Interested in turbocharging your Terminal and taking your workflow to the next level? This Birds of a Feather session is for you!
All operating systems are welcome ... but check your mouse at the door and keep your fingers on the home row.
Come to share your Terminal tips and tricks, or just to listen and learn. Beginners welcome!
Speakers
Matt Obert
Esteemed Director of Screening @
Esteemed, Inc.
Matt Obert has more than twenty years of experience building and hosting LAMP-stack web applications. He has worked in both corporate and non-profit environments, always utilizing the latest technology to support art, design, commerce and philanthropy.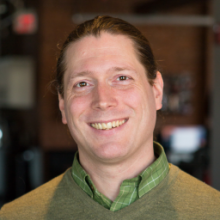 Track
Back-End
Design
DevOps
Front-End