Find It Cambridge needed to be an online resource to help families easily find activities, services, and resources in Cambridge.

We came in with the incredibly fortunate situation of tons of research being done by Code for Boston and the City of Cambridge. We will describes some of the highlights from the research before anything was built, and then take you through initial user testing with people in a library computer lab (particularly real-world conditions for this site), and to the iterative improvements continuing today.  The philosophy throughout has been listen/watch, learn, and loop that back into development.  The interesting parts, as so often, lie in the details.
This session will also present frankly what could have been done better, and what could still be done better.  A major challenge has been listening to the client too much and the people using the site not enough— a tension accentuated by the fact that the people relying on the site in this case are the citizenry!
Speakers
Benjamin Melançon
Worker-owner, developer @
Agaric
At Agaric, i use open source free software to give people and groups power over their online communication and web presence. To help all people gain power over our own lives, which we need to make progress toward justice and liberty, I volunteer at a nonprofit organization called, and for, People Who Give a Damn.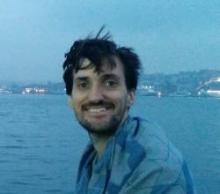 Track
End users / Content Admin
Project Management