Come see Backdrop CMS in action, Backdrop is on it's 11th release since 1.0 and there are a lot of powerful new features that have been added to core. Backdrop is a fork of Drupal focused on small to medium sized web sites that doesn't require a big budget, big team, and has a large focus on empowering the content creators and editors.
We'll go over things like:
The awesome Layouts system
Changing the site's appearance without touching code
Creating content type and fields
How to create different displays for your content
Listing your content dynamically with Views
We'll demonstrate some of the features more recently included in core, and point out some of the many usability improvements as we go. We have lots of things we can show, but can take requests or questions depending on what you'd like to see.
So if you have questions or requests about something specific? Bring them!
Wes Ruvalcaba is a Project Comittee member of Backdrop and has done a lot of work on user experience, administration, design, and the theme system. 
Speakers
Wes Ruvalcaba
Senior Front-end Developer @
Lullabot
Wes Ruvalcaba is a Senior Front-end Developer, working for Lullabot for over 4 years on clients like Bravo, Syfy, and Carnegie Mellon University. He has over a decade's experience working as a web designer/developer and a passion for giving trainings and talks.
More information at:
https://www.lullabot.com/about/wes-ruvalcaba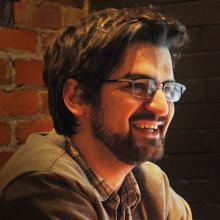 Track
Business
End users / Content Admin
Site Building