Search Engine Optimization (SEO) and website accessibility are not the same thing. There are different rules to follow, different audiences to target, and different ways to test the effectiveness of each. Optimizing your website for search engine bots does not mean it will be automagically accessible to real people too. Some SEO practices may even hurt your website's accessibility. However it is not all bad news, there are some areas where the two worlds overlap. If you have a limited budget and/or timeframe for a project, targeting these overlapping areas may simultaneously boost both SEO and website accessibility.
Speakers
Carie Fisher
Senior Accessibility Instructor and Developer @
Deque Systems
Front-end website developer, accessibility advocate, & technology writer. I have been building websites since 2005 and working with Drupal since 2009. I love the challenge of turning a static mock-up into a responsive, live site that is beautiful, functional, and accessible. Professionally, I am passionate about website accessibility and promoting diversity in the tech world and consider myself a STEAM advocate. When I'm not at work, I like to spend time with my family traveling to new places, working on our latest house project, or just enjoying the outdoors.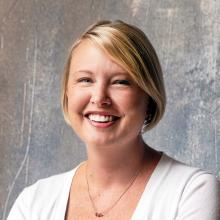 Track
Business
Community
Site Building