Description
With the announcement that the Google Search Appliance was End of Life, many universities started looking around for replacement options. At Palantir, we wanted to provide an open source option that could solve the following needs:
A simple way to store, retrieve, and parse content.
A cross-platform search application.
A speedy, usable, responsive front-end.
A flexible, extensible, reusable model.
A drop-in replacement for deprecated Google Products
Working with the University of Michigan, we architected and developed a solution. You can read more about it at https://www.palantir.net/blog/introducing-federated-search and come to our session for a live demo.
Speakers
Matthew Carmichael
Engineer @
Palantir.net
Engineer responsible for the logical back-end and core computational logic of a website. Outside of work I love woodworking and playing basketball and softball!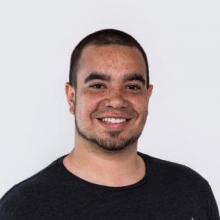 Dan Montgomery
Senior Engineer and Technical Architect @
Palantir.net
Technical Architect with an interest in Drupal and frontend technologies like React. Outside of work I love playing board games and video games and trying out different craft hobbies.