Docksal makes it easy to provide your team with local development environments.  But Docksal can go beyond just that.  Through automation and scripting, we can create efficient development workflows.  
In this session we will discuss and demonstrate Docksal automations.  We'll show and share script examples that will increase team productivity.  We'll use Docksal improve development workflows, and reduce the time you and your devs spend on coding logistics.  
You'll be happier.  Your devs will be happier.  Dries will be happier.  
Let's do this!
Requirements:
Some comfort in working with the command line and Drush
A basic understanding of using Docksal or another Docker based Local Dev Tool
Strong desire to make your life better and happier!
Speakers
Wilbur Ince
Drupal Mechanic @
Electric Citizen
I'm a Drupal Mechanic, I fix things, and work on keeping stuff running - especially stuff other people built!  I tinker with EVERYTHING.  
I'm also a hard core Linux user.  Do yourself a favor and drop the big boys.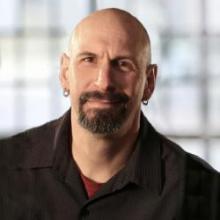 Track
Back-End
DevOps
Site Building