In this session we'll talk about the critical role strong communities play in attracting newcomers, and how we can help new Drupalists from various backgrounds and environments find their path. For Drupal to flourish we need not only a steady influx of newcomers, but of people with different experiences and backgrounds.
First Contact: How do people find Drupal? We'll talk about our vastly different experiences in "meeting" the Drupal community to illustrate the many paths to Drupal from the outside.
Getting Started: Once you've been hooked on the software, then what? How can newcomers go from being interested to getting involved? We'll cover different pathways to learning about and participating in Drupal beyond the scope of your development project.
Illustrated Value-Add: We all carry experience and knowledge from our "pre-Drupal" lives. We'll talk about how our previous experience influences what we do every day in the Drupal community, and how the community benefits from supporting a wide array of backgrounds.
Self-Assessment: How can we ensure that:
Drupal is easy to discover

Newcomers are guided towards a healthy, welcoming community

We benefit from the experience Drupalists bring to the community

Newcomers become long-term contributors, and allies in our quest to grow Drupal
This session will also be given at DrupalCon Seattle 2019, hear it here first!
Speakers
Ashraf Abed
Founder / Technical Architect @
Debug Academy
I voluntarily left my job as a Technical Architect at Acquia to focus on increasing the diversity of the Drupal community as well as providing top quality training through my company, Debug Academy.
I am a certified Drupal 7 & 8 Grand Master, and a former Technical Architect at Acquia. I'm involved in numerous enterprise development projects and have been fortunate enough to experience working as the lead developer on Whitehouse.Gov and other prominent Drupal websites.
I founded Debug Academy ( https://debugacademy.com ), where we enable others to kick off or improve careers in web development.
CEO of Debug Academy, where individuals with any level of experience can enroll and become Drupal Developers ready to join an enterprise development team.
Technical Architect at Debug Society, where we make Drupal accessible to non profit organizations and small to medium businesses.
I'm passionate about keeping up with the latest technologies, maintaining a high level of integrity in all that I do, and giving back.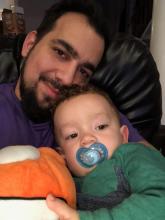 Lisa McCray
Drupal Web Developer & Instructor @
Debug Academy
Lisa is a Drupal Web Developer & Instructor at Debug Academy. She's so uncool that she doesn't actually hate any technologies, though she does give CSS serious side-eye now and then. Mostly she loves to build things, try new stuff, and she talks. Like, a lot.
In her former life, Lisa worked in both commercial and government technology with companies like Bixal, IBM, Procter & Gamble, and SRA International. Originally trained in Electrical Engineering, Lisa followed her interest in software and the needs of users to earn a degree in Human Factors with a focus on Computer-Supported Cooperative Work.
She has presented several Drupal-related sessions such as:
Co-trainer at the sold out ReactJS training in DrupalCon Nashville 2018
Speaker at Drupal GovCon 2018
Co-presenter at Drupal Corn 2018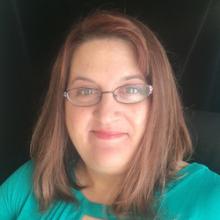 Track
Community
End users / Content Admin
Site Building