#BackToBasic is an introduction to developing basic color vocabulary, the theories/terminologies of colors from the color wheel, and understanding the aesthetic interactions of various colors. We will be using a group of select birds to show the relevancy and provide examples found naturally in the world. We'll take a look at the relationships between color schemes while exploring and learning from birds what works, and what doesn't. This will be the primary structure in which we will study distinct color properties and functions. This will be an intensive, colorful, and fun 30-minute presentation about colors focusing on hue, value, intensity, color interaction, and applying all the basic color concepts to unique bird species.
This basic color knowledge is applicable to all types of design, we will focus on web design for this session, however, all things that require color are discussed.
Attendees with varying degrees of color understanding, and with an interest of being whisked away into nature to learn more about a variety of birds and how color applies to the human eye, are strongly encouraged to attend.
Let's get our color on! *bird sounds*
We are a group of graduate students with 25+ cumulative years of professional work experience and are venturing into a new field as UX/UI Designers and Researcher. Although seemingly simple, color concepts are very important factors in our work as UX/UI Designers and Researchers that we have studied both in the classroom and in the real world. We want to review and share these essential concepts and color theories and how they relate to rare species of birds as a fun and memorable introductory lesson on the topic.
Speakers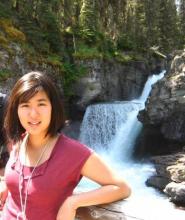 Sara Gladchun
Masters of Science in Information Candidate @
University of Michigan School of Information
Experienced marketing professional with international experience, and currently focused on pursuing a Masters degrees at the University of Michigan School of Information, studying data science and human-computer interaction. I like creative problem solving, using data to make decisions, and learning different languages
Valyn Dall
Master's student @
University of Michigan School of Information
I am a first year Master's student at the University of Michigan School of Information. The focus of my degree is human-computer interaction and user-experience research and design. Prior to continuing my education, I was an aviculturist with the Brookfield Zoo in Brookfield, Illinois; The Shedd Aquarium in Chicago, Illinois; and The Detroit Zoo in Royal Oak, Michigan. During my experience in the zoological field, I enjoyed helping people in making connections to the natural world around them using their interests as inspiration.