In this half-day session—exclusive to MidCamp sponsors Supporting level and above—discuss the shifts impacting your business in a structured conversation facilitated by the Drupal Association board of directors chair Adam Goodman. The conversation will largely be determined by those in attendance, but possible topics include: 
Recruiting and retaining talent
Competing with global agencies
Impact of the community on your business
Drupal lifecycle and current technologies
Outsourcing and collaboration with other agencies
How to grow Drupal's adoption 
Agenda
8:00-9:00 Registration / coffee
9:00-12:00 Round table discussion
12:00-1:30 In-room networking lunch
Presenters
Adam Goodman
Clinical Professor @
Northwestern University
Adam Goodman is a Clinical Professor at Northwestern University's McCormick School of Engineering and also directs the University's Center for Leadership. He works with business and community leaders globally on leadership, followership and teamwork. Goodman also chairs the Drupal Association Board of Directors.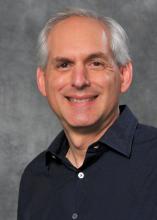 George DeMet
Founder and CEO @
Palantir.net
George DeMet is the founder and co-owner of Chicago-based web consultancy Palantir.net. For over two decades he's helped high-profile corporate, educational, cultural, and nonprofit clients develop effective online strategies. George is also chair of the Drupal Community Working Group