Everybody hates change. 
Convincing your client to change their mind can be frustrating, whether it is dealing with a client who insists on bad design or a patient who insists on alternative treatment. Join a dentist on this journey of mastering the art of persuasion. This session focuses on different customer service styles and approaches to manage change. 
You will learn:
-How to understand resistance to change  
-How to overcome opposition to change
-How to develop practical skills to implement and manage change effectively.
Speakers
Veena Panicker
Student @
University of Michigan
I'm a first year Master of Health Informatics student at University of Michigan. Prior to joining this program I was a dentist in India.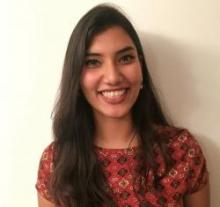 Track
Community
Project Management