If you have a form on your website, you've learned the hard way: spam is a reality you have to deal with.
Mollom is a spam prevention service originally built by Dries Buytaert (also the founder of Drupal!), and many Drupal sites used Mollom's free or paid service to protect their sites from spam using Mollom's machine learning, text analytics, and CAPTCHA fallback.
But Acquia, who acquired Mollom in 2012, is shutting down the service completely on April 2 (just a few weeks after MidCamp!).
Where does that leave you?
How are you going to prevent spam on your site now?
As the maintainer of one of the top spam prevention modules for Drupal 7 and Drupal 8 (Honeypot), I have some opinions on that! I'll show you the best options for preventing spam on your Drupal sites, whether it involves a simple module like Honeypot, or a more heavy-handed approach.
I'll also dive into what some of the biggest sites on the Internet (including Drupal.org) are doing to prevent spam, should you need similar large-scale defenses.
Speakers
Jeff Geerling
Senior Technical Architect @
Acquia
Midwestern Drupalist living in St. Louis, MO. I co-organize the St. Louis Drupal Users Group, and do a lot of open source work in my spare time.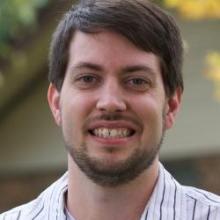 Track
End users / Content Admin