A/B testing has been hugely important for many ambitious web sites for a long time now, and Drupal (like many web frameworks) has lagged in providing a solution.
Native multivariate capabilities could be very powerful in Drupal building on workflow and multiple revisions to do the sort of comprehensive, wholistic tests that cannot be matched by JS manipulations that 3rd-party add-ons offer.  Current initiatives in Drupal can be built on to allow layout and content to be tested in tandem, and even to test for different visitor flows through the site.  We'll talk about how.
Come with a knowledge of Drupal 8 features (code knowledge not necessary) and an interest in applying web design and content writing best practices to Drupal.
Learn basics of the why and how of A/B tests, and a path to building them with capabilies Drupal 8 largely already has
Speakers
Benjamin Melançon
Worker-owner, developer @
Agaric
At Agaric, i use open source free software to give people and groups power over their online communication and web presence. To help all people gain power over our own lives, which we need to make progress toward justice and liberty, I volunteer at a nonprofit organization called, and for, People Who Give a Damn.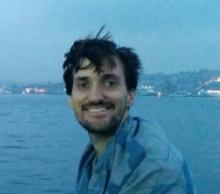 Track
Back-End
End users / Content Admin
Front-End