Description
We're taking MidCamp to the friendly confines for Padres @ Cubs. The game begins at 6:40pm. We're asking attendees to buy a ticket through ti.to so that we can have an accurate count of attendees. Your ticket price will be refunded to you in the form of a concessions voucher once you claim your baseball ticket IRL.
More details to come, if you've already got a MidCamp ticket, please go back and add on a ticket to the game. Camp registration is required to attend this event.
Accessible parking and seating is available.  Please see the Wrigley Field Accessibility Guide for more details and reach out to [email protected] to request an accessible seating ticket, if needed.
Speakers
Mike Herchel
Senior Front-end Developer @
AVB Digital
Mike Herchel is a front-end developer that's been developing with Drupal for over 15 years. He's a core CSS maintainer, and is the lead developer for Drupal's default theme, Olivero. Mike is also the maintainer of the Drupal Quicklink module, and is a primary organizer for Florida DrupalCamp. In addition, Mike is an elected at-large member of the Drupal Association Board of Directors.
Mike works as a senior front-end developer for AVB Digital, where he's working on a project to migrate SBA.gov to Drupal 9. He's passionate about web performance, usability, and accessibility. You can often find him speaking on these subjects at DrupalCamps, DrupalCons, and various other web development conferences.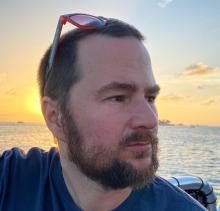 Avi Schwab
MidCamp 2021-23 Lead & Technical Product Consultant @
ImageX