Description
Description
The contract is signed, the project team is defined, and goals are set. So you're probably thinking, let's kick the project off. Although it's exciting to jump in and make progress on a new project, there's a lot to think about before getting started.

Successful projects are a result of great partnerships, and it's important to establish a strong project team and be on the same page from the start. In this session, we'll cover the importance of:
Business and client team building, including inclusion and transparency
Creating a business and client tech team "safe space"
Empowering decision-makers with a discovery-first approach
Performing phased projects to deliver success when dealing with high-risk and uncertainty
Synopsis
In the tech agency space, agencies may perform poorly because they act as a "middle man" instead of a "facilitator". Whether you're an agency or work with one, join us to learn the best practices for successful project management and a successful agency partnership.
Learning objectives
At the end of this session, attendees will be able to host inclusive and transparent team-building activities with their partner businesses, understand and create "safe" spaces for their teams, and produce successful projects.
Content focus area
Leadership, Management & Business
Target audience
This session is for project teams (both at an agency and within an organization) who are interested in effectively managing projects from the start.
Difficulty Level
Intermediate
Prerequisites
Attendees will get the most out of this session by being familiar with business-client relationships.
Speakers
Norah Medlin
Technical Project Manager @
Mediacurrent
Norah has been working with Drupal for over eleven years, building her expertise in DevOps, Rest API, and Decoupled implementations. An affinity for entrepreneurship, combined with technological skills, gives her a deeper understanding of our customer's business needs. She enjoys unique challenges and working with a large team to accomplish something great.
As an owner of her own agency, tekAura, since 2013, Norah has been involved in projects of various sizes and complexities.
Since early 2021, she has served as a Technical Project Manager for Mediacurrent, an Open Source product agency.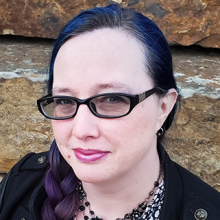 Erik Schwenke
Senior Technical Project Manager @
Mediacurrent
Long time Project Manager hailing from the midwest. I'm a dad, craft beer lover, and occasional thrill seeker. Also a big proponent of finding ways to make Agile work in agency based environments.