Description
Drupal is one of the best Content Management Systems out there in terms of supporting digital accessibility best practices.
Drupal developers often have some experience with the Web Content Accessibility Guidelines (WCAG) that help us create web sites that are usable by people with disabilities, but it can be daunting to know how to translate into the content authoring experience. The Authoring Tool Accessibility Guidelines (ATAG) are sister guidelines to WCAG, specifically tailored for CMS developers to enable content authoring by and for people with disabilities. This talk will take you through the guidelines laid out in ATAG. You'll expand your accessibility toolbox and be ready to better enable content authors to have more ownership of their sites' accessibility.
Speakers
Sadia Rodriguez
Lead Digital Accessibility Analyst @
Bounteous
Sadia is the Lead Digital Accessibility Analyst at Bounteous, where she is a part of vibrant Agile teams meeting the web solutions needs of clients. Her background in digital experiences is deep and wide. She transitioned seamlessly from developer via business analyst and quality assurance to digital accessibility. She now brings her experience in public higher education middleware and user experience to Bounteous clients across industries. She is the voice of the accessibility community at her company and helps clients incorporate accessibility best practices across their offerings.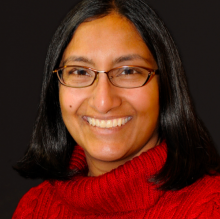 Track
Back-End
End users / Content Admin