Get your enterprise content ready to serve the voice-based search
Last heard, 20% of searches on Google were voice searches, and they are set to be 50% by 2020. Last year Amazon Echo was the bestselling product on Christmas on Amazon and Google home were mostly sold out.
If enterprises want to still connect with customers, they have to prepare their content for the voicebots. This means structuring and organizing your content in a way that is usable by voicebots and other AI-powered assistants. 
Join the session to understand what 'voice-first' means for content creators and e-commerce platforms, and how to respond to these trends.
Key Takeaways:
Why a voice content strategy is critical for enterprises
The differences between voice-based and web-based content, and how that affects user experience
The basics of optimizing your content for voice search
Why bots should be your next strategic investment
Speakers
Gaurav Mishra
Chief Operations -- North America @
Srijan
Gaurav has 10+ years of experience in building and leading diversified teams such as marketing, sales, and solution delivery. With a strong technology background and having delivered complex digital transformation to Fortune 500 organizations, he has a knack of providing thought leadership in large-scale adoptions of emerging technologies.
Gaurav has played an instrumental role in devising exceptional innovations, and enterprise-wide adoptions in the areas of Drupal (WCM), IoT enabled-AI chatbots-voice bots, big-data, and deep learning. He has been working with enterprises including 2 Fortune 500 companies who come from industry verticals such as travel, chemicals, banking & financial services, and cosmetics and media & publishing. Gaurav heads US business at Srijan and works directly with key enterprises clients. He also mentors sales and marketing teams that have been consistently exceeding expectations under his leadership.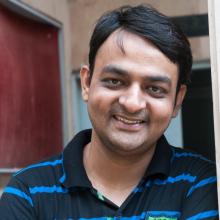 Track
Business
End users / Content Admin
Site Building