Speakers
Brian Perry
Staff Software Engineer @
Pantheon
Brian is a versatile developer with experience building complex, interactive web applications in support of large-scale localized sites. Recently he has focused his efforts on evolving Drupal front-end development practices, decoupled Drupal, and style guide development techniques and has spoken on the topic at various Drupal events. Brian is a Drupal 7 and Drupal 8 Acquia Certified Grand Master and loves all things Nintendo.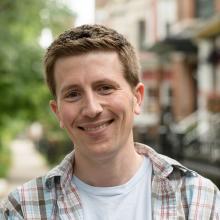 Adam Bergstein
Director of Engineering @
Acquia
Acquia Grand Master. Developer/project manager with a masters in application security. Work experience in higher education and consulting sectors. Interested in development, dev ops, continuous integration, and Drupal 8. Expertise in other areas, such as planning/specifications, agile/scrum, backlog management, learning/training, and team enablement.