When building sites, customers expect the site to be optimized for search engines. The good news is that Drupal is very friendly to search engines out of the box. There are a number of modules, tools and best practices that we use on every site we build. In this session, I will talk about modules and settings you can implement while building your site to make search engine optimization even better. These tools will also give site administrators the tools they want to do all their SEO tweaking without modifying templates and needing FTP access, if possible.
I am not a search engine optimization expert. This is not an advanced SEO tips and tricks session. I do know the basics that Drupal site builders should know in order to serve their clients by building the site in search-engine-friendly way and will work to show you that information. I also regularly work with our internet marketing department to implement solutions, so we will talk about those as well.
Learning Objectives & Outcomes:
Overview of modules that should be used in best practices in Search Engine Optimization
Details on setting up useful URL Aliases and Redirects
How to build a sitemap and submit it to sites
Giving site administrators access to set page titles and meta tags
Speakers
Daniel Ficker
Web Developer @
Pantheon
Dan Ficker has been building websites since 1997, when he wanted to tell the world which rock bands he was a fan of. Since then, he has helped build hundreds of websites, most of them using the PHP programming language. He went to college, learned more about development in Java and Oracle, but still builds websites, these days most often using the Drupal or WordPress content management systems built on top of PHP. In the past 11+ years of professional development, he has built and worked on the PHP code, MySQL queries, HTML output, and performance of hundreds of websites. Dan still gets excited when a band he's a fan of comes to town and enjoys learning about other areas of technology.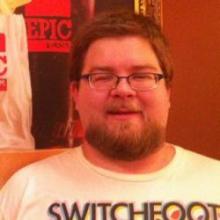 Track
End users / Content Admin
Site Building