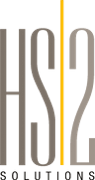 HS2 crafts technical solutions around vision and business objectives. We are a full-service agency that delivers end-to-end products—from conception to experience design to development to launch. We are also partners who can collaborate with in-house design and engineering teams to get the job done.

HS2 has experience with a wide breadth of technologies and platforms. We love technology not simply for its own sake, but believe in the power of technology to solve problems and change lives. Ours is not a "one-size-fits-all" approach: We select components and technologies based on their suitability for the task.

HS2 is made-up of experts who specialize in a variety of technologies, platforms, and services. As a result, we are able to offer a specialized Drupal team of architects, interactive developers, product engineers, project managers, quality assurance analysts, UX and UI designers, and marketing specialists who are Acquia-certified, able to drive web content, and design and build personalized experiences that deliver results.